The stunning Turtle Point build on the edge of Lake Kurwongbah is a beautiful example of style and function.
Not only is it state of the art in its' energy efficiency, but a beautiful fixture in the area which marries both traditional and modern design.
A true showcase of Yates' love innovation and skill as craftsmen.
Entering the home, you find polished, concrete floors with brass inlays through the main hallways, adding colour in the summer living room area. The winter living room changes it up with travertine floors and a gorgeous fireplace.
Separate from the main living areas, there's a private guest wing with three bedrooms, each with their own individual decks facing the lake.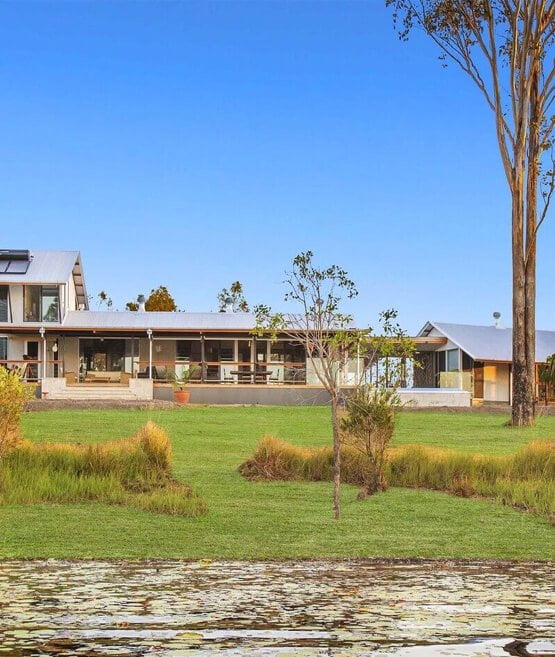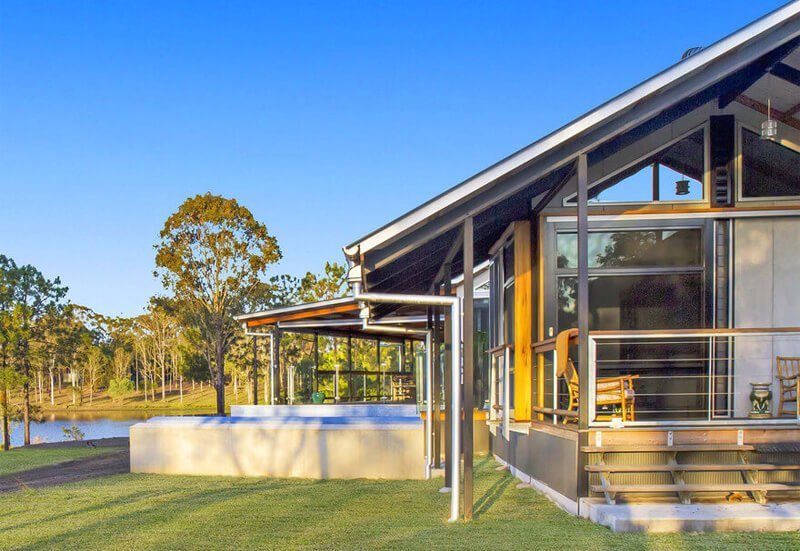 For additional privacy and luxury, outdoors there's a custom infinity pool overlooking the lake.
Surrounding the home we created a hand-forged wrought iron external feature screen and entry gates. Everything on this home is beautiful and custom, including extensive use of native Australian timber species, such as the use of recycled spotted gum on posts, stairs and the upper floor.
Top it all off with energy-efficient Low E glass on external windows and doors plus Barestone Cladding on the home's exterior, and it all adds up to one of the most satisfying projects Yates has ever tackled.
Finalist – Australian Custom Built Home (HIA Australian Housing Awards) 2013
Finalist – Australian GreenSmart Energy Efficiency (HIA Australian Housing Awards) 2013
Winner – Queensland Home of the Year (HIA Queensland Housing Awards) 2012
Winner – Queensland Custom Built Home (HIA Queensland Housing Awards) 2012
Winner – Custom Built Home $1 – $2 million (HIA Brisbane Housing Awards) 2012
Winner – GreenSmart Energy Efficiency (HIA Queensland Housing Awards) 2012