Design and build a new custom luxury home?
Knock down an existing house and rebuild on a block you already have?
Build a new home which you have already had designed?
Undertake a large renovation to an existing home?
If so, then the good news is we can certainly help you!
At Yates, we provide you with support and guidance through the whole process ensuring that your build is a stress free and enjoyable process at every stage, from the beginning through to handover and well beyond.
Yates Builders not only offers you the best luxury custom building experience, we can assist you with the design of your new luxury home and even the demolition and removal of an existing house.
Our process is far more effective than other luxury builders in Brisbane. The level of detail and amount of attention that we invest during the entire process, starting right from the beginning at the site consultation, ensures that you get the most professional service and accurate advice for your new home with no nasty surprises at the end.
Initial Contact and Discussions
Building your dream home with our proven process is easy.
We will discuss with you what you really want in your new home and answer any questions you may have about designing or building your custom home.
We'll discuss land and budgets to help you get the best possible result for your investment.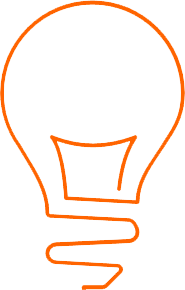 Our initial meeting and site inspection will include the builder and the designer meeting with you to determine any design requirements you may have along with site assessment, planning, budget and early concept discussion.
This will be done either at one of our homes which is currently being built or at your block.
We will walk you through a real Yates Builders home so you can see for yourself the true Yates difference – the quality craftsmanship, care and attention to detail that is the foundation of all our homes.
No cherry picking here, we use the most reputable suppliers and best trades on each and every one of our homes – unlike a lot of other builders, who invest in quality only for their 'display' or 'show' homes.
By choosing Yates to design your new custom home, you benefit from our vast amount of knowledge, foresight and experience which we will openly share with you.
This ensures we create a home for you that is built on time, on budget and that will exceed your expectations.
Design stage – if required
You will meet with Lukas and our designer to discuss any requirements you may have and then get started on the concept and preliminary drawings for your home.
During this stage we will undertake accurate costings to ensure your build stays on budget.
We will also be completing research and investigations of the site for you. When we do this we take into account the contours, shape, aspect, sun and breezes as well as many other considerations in order to ensure that you end up with a unique design that compliments your lifestyle and your block.
We will also take care of all the early site checks for you including soil reports, site contour surveys and any relevant searches we may need.
By investing our time and attention at this point, means that we can provide you with the very best advice for your home moving forward.
At this stage, you will meet with the builder and the designer to walk through the finalised concept plans and view the 3D images for your home.
We will discuss any changes you would like on the concept plans and we'll then commence the final part of the design process so your new home plans can be completed for you!
Your needs, requirements, budget and land considerations have all been taken into account well before now in order to ensure you are absolutely thrilled with the early design of your new home.
It is often the case that our clients require very few changes at this stage of the process.
Second Design Meeting And Selections
After walking through one of our homes and from our earlier discussions and ideas, we'll already have a very good indication of the selections and finishes you have in mind, however at this stage we go through them with you in greater detail and they will be itemised for you on our online portal.
We also give you the opportunity to select or upgrade any colours or fixtures you may not have considered until now.
We make this a very easy process and we are sure you will be surprised by how little time it actually takes when you already have a good idea of what you would like in your new home.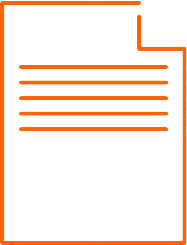 Finalisation of Working Drawings and Build Proposal
There is quite a bit for us to do behind the scenes during this stage – we are completing all your detailed drawings, your home's engineering design and your fixed price proposal.
Yes, that's right – a fixed price – so no expensive surprises during the build, or at the end! This is our promise to you.
We provide you a guaranteed highly detailed – and complete – fixed price proposal that includes all high-quality products and trades. We also have very high-quality control procedures in place to ensure that all products and items are kept to this high standard for your peace of mind through the build process.
Your homes building contract is also completed during this stage, complete with your guaranteed, fixed price proposal and your guaranteed completion date for your home.
Once we receive your deposit payment for the construction of your new home, your home will be scheduled for construction.
All of the required approvals for the build are lodged for you by the Yates team, and we're ready to go!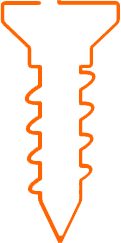 Construction Of Your Home
At this point you will meet with your dedicated supervisor for your project and will have regular updates and site meetings with both the builder and your supervisor at different stages of construction. And remember – no matter where you are, you will also have full access to our online portal to keep you updated with your build at all times during construction.
Base stage – this is where we pour/lay the concrete foundations and slabs for your home – this may include a pool if you have one as part of your design.
Frame stage – after the slab is poured then we get started on the frame for your home. This will form the structure and the shape of your home will start to appear.
Roof Stage – once the walls are up, we can get underway with the roof being installed and the plumbing and electrical will be started in your new home.
Enclosed stage – after the roof has been installed the next stage for your home is the addition of windows, external cladding and finishing off the plumbing and electrical rough in.
Fitout stage – your home is now enclosed so all the internal items can get underway. This is quite an extensive list and will include things like internal linings, doors, architraves, cabinets, tiles, tapware, lights, flooring and paint just to name a few.
Practical completion – at this point your home will be very near completion and we will do a detailed pre handover walk through of your home with you so it is all ready to go on handover day.
Keeping The Conversation Going
We continue to provide you with expert advice and guidance, keeping you informed and updated at all times throughout the entire construction process.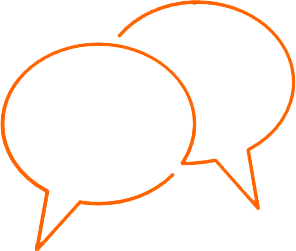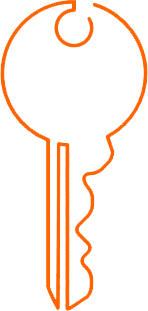 Handover Of Your New Home
Yates Builders comprehensive handover includes your final builder's clean, providing all of your keys and remotes, walking you through the home to introduce features and familiarise you with everything before you move in.
We will take the time to show you how appliances and any special features work and a comprehensive handover kit will be included to get you started in your new home.
You'll also have the added peace of mind of a 6 year structural warranty plus our industry leading 12-month maintenance warranty.
We are dedicated to our clients and provide you with ongoing support after handover, ensuring you're completely satisfied long after you receive the keys to your beautiful home.
But don't take our word for it – read some of our testimonials.