Planning your new luxury home build can be such an exciting experience as you look forward to furnishing and decorating, all the parties and gatherings you will host and all the special memories that will be created in it.
But so many people are nervous and hesitant, and quite rightly so.
Unfortunately, many people end up with a home they didn't want, and on top of that the home was completed much later than they expected and cost them a lot more money.
What the builder said turned out to be far different from what they got and what I am going to talk about in this article are the important factors that help you to choose a builder you can trust.
When building a luxury home, it's so important that the builder you choose understands you and exactly how you want your home to be. You need to trust the builder you choose and feel completely comfortable that they are highly experienced and organised professionals who have your best interests at heart and will build you an amazing quality home.
Often the tough and confusing part is deciding on which builder you will get to build your home.
Ending up with the exact home you want while keeping within your budget isn't as easy as choosing just any luxury builder and blindly believing every thing they tell you and then hoping for the best. I've been in this industry a long time and can tell you that hope is not going to cut it when it comes to getting the luxury home you expect and have worked so hard for!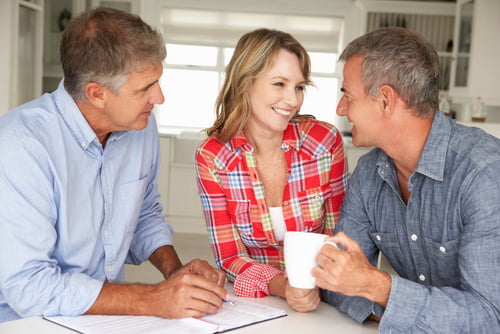 While getting value for your money is crucial when building any home, if you think that by tendering your job out, even if it's on the recommendation from an industry professional, will ensure that you end up with a great builder and an enjoyable experience, then be prepared for disappointment.
If you think that just by choosing the cheapest builder, the most expensive builder or even the builder in between will ensure you get the best value for your money, then you will likely end up paying a lot more than you wanted to or end up with a home that is nothing like what you envisaged.
Unfortunately these days, it's very common for builders to say to you, prior to signing the contract, that they will build your home on budget, and then during the job, come to you and say "so sorry but this has blown out and you need to pay a lot more"', either that or you end up with a cheaper inferior product or finish in your home because the exact model or product you wanted was not actually included in the contract price from the start. Unfortunately, this is a trick that many builders use to make your initial contract price lower and more appealing, and get you to sign a contract with them.
When your preferred builder states the completion date of your home in the contract for you to sign, can you be sure that they are seriously committed to getting your home finished by this date, or did they just pick this date as a rough guide to work to? After all, you are the ones who will suffer the consequences if your home is not finished on time. You will be organising your lives around this date as you book in removalists, sell the home you're currently living in or end up having to extend your current rent lease.
Consistent, effective communication with your builder is integral if you want your home and experience to exceed your expectations, but so many people complain that the communication was great with their builder prior to signing the contract and then once the build commenced, they were left in the dark, with no idea how their home was progressing.
So even if the communication is great in the early stages with your preferred builder, you need to know that this will continue right throughout the job. It's so important that you are kept informed on the progress of your home and know that all is running on schedule.
Understanding that words alone are not enough, is the first step in ensuring you choose a builder you can trust for your new luxury home so you end up with a home that you are absolutely thrilled with!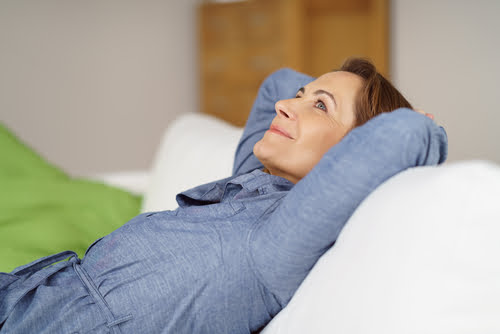 Before you sign anything, you need to know that your builder has systems in place to support what they are telling you.
So, when your preferred builder says to you that they will build your home to budget, think one step ahead and ask them how they can assure you of this. Get them to show you the systems they have in place to make sure that the price you sign for is fixed and final and includes exactly everything you have said you want in your home. After all, you have a certain finish and quality of workmanship that you are expecting, and you don't want to be let down.
A trustworthy builder will not make you pay a single cent more for your home than what you've signed for on the contract. All your selections will be approved by you right at the start and clearly itemised and included in your contract price so you can be certain of exactly what you are paying for and what you will get. The only time where you would have to pay more is if you change your mind on something during the build.
To ensure that your home will be completed on time, an organised, professional builder will show you the detailed time schedule that they will work to each week, to make sure that your keys will be handed to you by the date stated on the contract. A great builder will be more than willing to show you this schedule prior to you signing the contract so if you're dealing with a builder who can't show you this, well let's just say…alarm bells!
Similarly, to ensure that your builder will communicate effectively with you throughout the job, they must show you the system they use to make sure you are kept informed at all times on the progress of your home, where you can see updated pictures of your home, check time schedules and make sure everything is tracking to plan.
Choosing a builder who has shown you the proven systems they have in place to support their proven guarantees forms a bond of trust between you and your builder. These are the strong foundations needed for an enjoyable building experience, ensuring you get the most amazing quality-built luxury home that you absolutely love!
The goal of this article is to help you understand why it's crucial that you choose your builder wisely, rather than jumping in head-first without researching them first. If you want a builder that you can rely on and trust to build you the very best home, then you must undertake proper research first. It's not hard, actually it's quite simple, you just need to ask the right questions and know what to look for. When you do this, you give them the opportunity to show you why they are the best builder for your home and how they will deliver on their promises.
Without following this process, you risk choosing a disorganised, untrustworthy and incompetent builder who will most likely ruin your dream home and cost you a lot of money.
If you're thinking of building a new custom home or even if you're thinking about starting the design process and you want someone to help guide you through this minefield and make your life so much easier, then feel free to download a free copy of our awesome checklist 'The 5 Most Important Steps To Follow When Considering Designing And Building A Luxury Home'. It's simple, it's easy, it will take you less than 2 minutes to read and it's a great tool to have.