Paul and Margot are busy professionals who own and run their own business. A little while ago they purchased a block of land where they planned to build their dream home, a luxury Hampton's style home with a pool.
So, like most people, they looked for a quality designer and builder and ended up engaging a well-known spec home builder in the area who specialised in both design and construction and could take care of both for them.
This was such an exciting time for them, they would soon have a beautiful unique design with the building to start not long after. So, they jumped right in and got started on the design.
After working with this builder on the design of their new home and finalising the concept drawings, Paul and Margot were left feeling far from confident. It had become clear to them that the builder did not have the experience to deliver the high level of design or workmanship that they were wanting and expecting.
So, they parted ways. It was both a frustrating and costly exercise, but they kept moving forward in order to achieve their goals and dreams and found an experienced building designer to create a new design for them.
In the next couple of months what happened was the design process was nearing completion, but they still didn't have a builder. It was at this point that one of Paul's friends referred them to us and another builder in order to make sure that the build was kept on budget so that they wouldn't overcapitalise which happens quite often.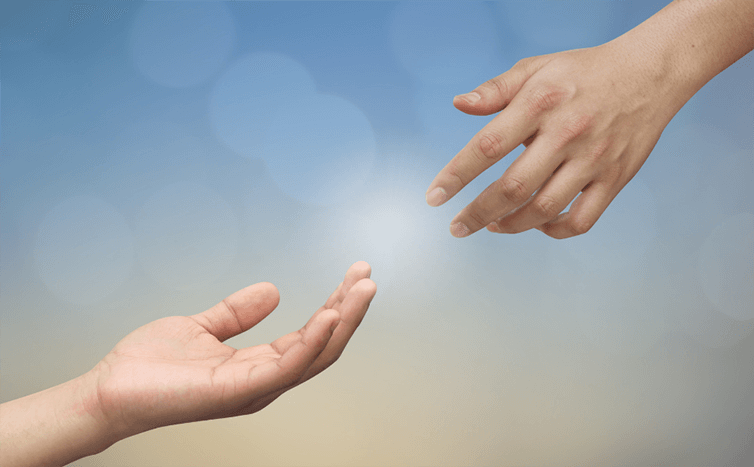 Lukas, who is the owner and proprietor of Yates Builders, met with Paul, listened intently and got a general understanding of what they were looking for and took the time to talk through what Yates Builders proven process is all about so they knew exactly what to expect. He also explained how we at Yates Builders work with our clients to finalise all their selections upfront prior to providing them with a detailed and complete fixed price for the build. He told them that we do it this way to ensure there are no nasty surprises or budget blowouts throughout the build. They both seemed happy and comfortable with this and a week or so later, Lukas met with them on their block to discuss their expectations and gain a solid understanding of the level of finishes they wanted in their home.
Following this conversation and after asking a lot of questions, Lukas was confident giving thema verbal estimate for their build. Based on his extensive experience building luxury homes, Lukas knew this estimate would be quite accurate as it was based on the design plans and finishes they wanted for their new luxury home.
Lukas also warned them that a lot of builders will talk a low "base" price initially , get the contract signed and deposit paid and then start the "oh, we didn't know you wanted that in your home!" conversations as they start to work through the pricing. Very quickly it ends up far, far higher than first discussed."
At Yates Builders we are honest, upfront and direct and we talk REAL budgets right from the start. We always discuss realistic budgets and fixed price costs. We do not talk low prices and push it up $100-200K during the build like so many other builders do.
After receiving this information and the estimate from Lukas, Paul and Margot said that they still needed to meet with the other builder before making their decision. As it turned out the other builder was quick to offer them the big promise of a free quote and a lower INITIAL build price estimate. Naturally, this appealed to Paul and Margot and they decided to proceed further with this builder with the goal of getting an accurate, final cost for the construction of their home.
"The initial build price came in lower than the verbal estimate from Lukas which we were happy with at first, but as time went by, it became clear to us that the other builder didn't include many of our specified items. The other huge problem was the builder couldn't give us clarity with regards to what finishes were actually included in the home so we didn't know exactly what we would be getting" said Paul. "On top of ALL this it seemed that the builder was not experienced in building luxury custom homes as he tried to persuade myself and Margot out of any unique elements and detail that we wanted in the home."
After spending a further two months working closely with this builder, Paul and Margot were beginning to lose hope. Their confidence in this builder was fading fast and they knew this builder wasn't capable of meeting their expectations and would not deliver the dream home they envisaged.
The build price also began to increase once the specified items and finishes were properly included and accounted for and soon enough the price was basically the same as what Lukas from Yates originally said it would be.
Paul said, "You warned us about this, even though this builder told us a price that was initially much lower and therefore more appealing, when it came to the crunch this low price was nowhere near accurate for the home and level of finish we were expecting."
What Paul and Margot experienced here is common, it happens all the time! Unfortunately, a lot of builders work this way to get clients to sign the contract and once they are locked in and even before the build has commenced, they push the price up. This type of behaviour lacks integrity and is what causes so many people to distrust builders.
People make decisions based on these low-ball prices and we see it ending in disaster all the time. At Yates, we firmly believe that if it's not in the best interests of the clients, then it doesn't happen.
That night as Paul and Margot sat down over a glass of wine, Lukas's words were ringing true in the back of their heads. They both realised that this builder was not the right builder for them, and it was then that Margot asked Paul to call Lukas from Yates Builders tomorrow to get this sorted out.
The following day Paul called Lukas, explained what was happening with the other builder and asked if we would still be available to build their home. Luckily, on this occasion, Lukas still had a build slot available that would suit them and told Paul that we would love to build their home for them and that we would need to get started on their selections straight away.
The benefit of going through and itemising all of Paul and Margot's selections right at the start, enabled Lukas to provide them with a highly detailed and accurate fixed price for their build. It also assured Paul and Margot that the exact items and finishes they wanted in their home had been included and accounted for in the final price ensuring no nasty and expensive surprises along the way.
Four weeks later, Paul and Margot finished going through all their selections with our interior designer, and they were all itemised and uploaded onto the Yates' Online Client Portal. To their surprise, they also had a guaranteed fixed price for their build which ended up the same as Lukas's original verbal estimate.
"We are so happy. The process with Yates Builders has been so easy and efficient so far and we are super excited to get started on the build".
Lukas mentioned just how thankful he was that they ended up choosing us to build their home. "Things could have turned out a lot, lot worse for them, he said. We hear these devastating stories all the time. As the old saying goes…you can lead a horse to water, but you can't make it drink. Even though they had their fair share of frustrations, disappointments and costly mistakes beforehand, it's all worked out in the end and their decision to go with Yates has saved them lots of money, time and stress".
Their project is booked in to start in a few month's time.
Keep your eyes peeled – this one is likely to be another award winner!
Are you ready to design and build your very own affordable luxury home? Get your FREE checklist on "The 5 Most Important Steps To Follow When Planning To Design & Build A Luxury Home" by clicking here.