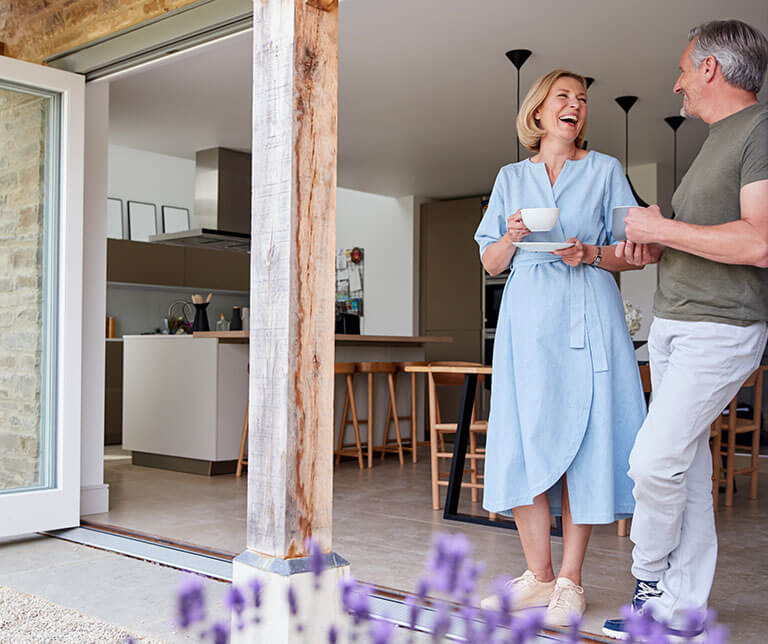 Karen and her husband Steven always dreamed of having the perfect home; a home they would feel comfortable in after a hard day at work; a home in which, someday, they might be proud to raise kids. So when they discovered a block of land in the beautiful Brisbane suburb of Chelmer, they decided it was time to think about pursuing their dream.
As with any major decision, they thought over the purchase of the block for a long period of time before coming to a conclusion. The time was right, Karen and Steven were going to make their dream a reality. Unfortunately, not long after their purchase, problems began to arise.
To design their home they had employed a Brisbane architect. This cost them quite a bit of money, but for their dream, it was worth it. However, the final design, one they immediately fell in love with, one that they paid a fortune for, was going to cost over 40% above their build budget.
Karen and Steven were devastated. In a single moment, they believed the project they had put so much time, money, and energy into was unfeasible. They were referred, in hope of any kind of solution, to Yates Builders, Luxury Home Builders in Brisbane.
Karen contacted Yates Builders to see if they could help with their situation, and asked if they could help with the home. Karen explained to Lukas everything about the project, that this was their dream and the budget had got way out of hand. She asked if anything could be done.
After they had a conversation about options, Karen walked away no longer seeing the project as unfeasible, but very doable to a level they'd still be really happy with. In Karen's own words, "Lukas was great. Right from the very first minute he basically said yep, I'll meet you on your block with our designer" we just gelled.
When they arrived at the block, noting the difficulty of the block size of the land , Lukas informed them that some changes would need to be made. These would mostly involve moving things around, such as the pool and living spaces, bringing the garage closer to the front of the house and utilising the shape of the block to help minimize costs. The original feel would remain intact.
Karen and Steven agreed with the changes having had everything thoroughly explained to them, and the home was built. It did not cost them 40% over budget, they did not have to take out massive loans just to see their dream come to fruition. Their new luxury home was built on time and on budget. On top of that, the house went on to win the prestigious 2014 HIA Queensland People's Choice Award.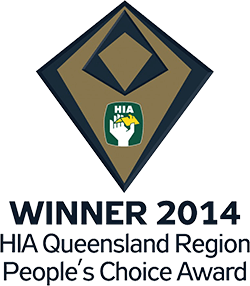 This award recognises the achievements of companies in the Queensland region who lead the way in professionalism, design, construction, innovation and technology in housing.
While the outcome couldn't have been better, the process to get there could have been far less stressful had Karen and Steven employed the services of Yates Builders from the start. That way, they could have been assured of a budget managed design and build process that would ensure there were no nasty budget surprises during the process.
In Karen and Steven's case, their mistake was having a design done that was in congruent with both their budget and block. This set them up, potentially, for hundreds of thousands of dollars of extra cost they would have had to borrow from the bank.
Another problem that often arises is the fact that managing the design of your home, your builder, and your selections are not conducive with a professional lifestyle. An award-winning luxury home builder will provide the design and build service so that the whole process, for you, is streamlined and stress-free.
Many blocks of land are incongruent with a lot of designs without a lot of earthwork being performed on them. Many prospective homeowners don't factor this into their budget, nor do the architects they often hire understand the true costs around this. An experienced luxury home builder can provide a custom design with this taken into account, thereby providing a design that fits within your price range.
If you're thinking of designing and building a luxury home, check out some of our award-winning quality designs!