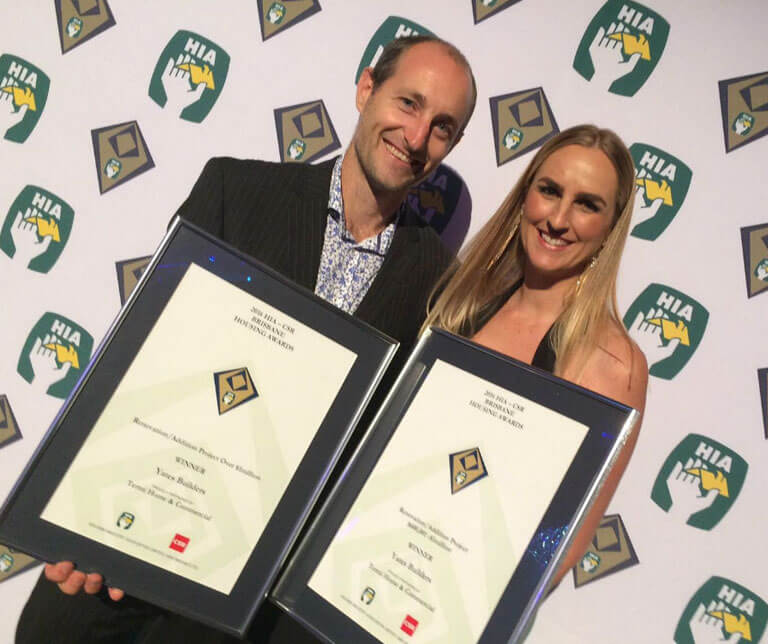 You've been thinking about building a dream home for your family for years now, but something is stopping you: what is it?
We know it could be any number of things. The building process can be intimidating and daunting, especially if you've never done it before. There's a lot of industry lingo you're probably not going to know. You might be worried your builder won't listen to you and you might lose control of the building process.
When you choose Yates Builders, you're choosing the best luxury home builder in Brisbane.
We prove it every day with our primary goal being the satisfaction of every client we work with. We take away the confusion and make the whole building process simple for you.
We are constantly evolving our systems to eliminate stress for our clients.
How are we going to do this for you?
We follow a clear and simple building process
This means you'll be informed at every step and the minute anything changes, you'll know it. We also guarantee your certainty with a fixed price quote for your home build. There are no hidden costs and you'll know exactly what's included in your build so you can confidently manage your budget.
Our focus on quality work and customer satisfaction was recently recognised by our peers and colleagues, as well as our satisfied customers and, for us, this is a wonderful achievement.
The Housing Industry Association held its 44th Annual HIA-CSR Housing Awards at a gala dinner held on Friday 4th November 2016. The Awards were held at the Brisbane Convention and Exhibition Centre and recognise building and design excellence in the construction industry.
For companies in the Queensland region, these awards recognise the achievements of those who lead the way in professionalism in the industry and build quality housing which stands the test of time.
We were honoured to win two awards, both of which came in the renovation/addition project category. The first, for residences between $600,001 and $1 million, was bestowed upon us for our work on a residence in Paddington, while we also took home the gong for project over $1 million for a residence in Wilston.
These awards demonstrate and support our commitment to making sure our clients receive a quality build which stands the test of time, and creates that satisfied feeling when they move in.
We feel that we are one of the best luxury home builders in Brisbane and we would love to build your family home with you. What do you think? Do you want to be the proud owners of a beautiful home that is built with award-winning quality workmanship and that will stand the test of time?
Download our free guide and we'll show you how to design and build the highest quality home within your budget.